How to Prepare for Nasty Winter Weather
1/12/2023 (Permalink)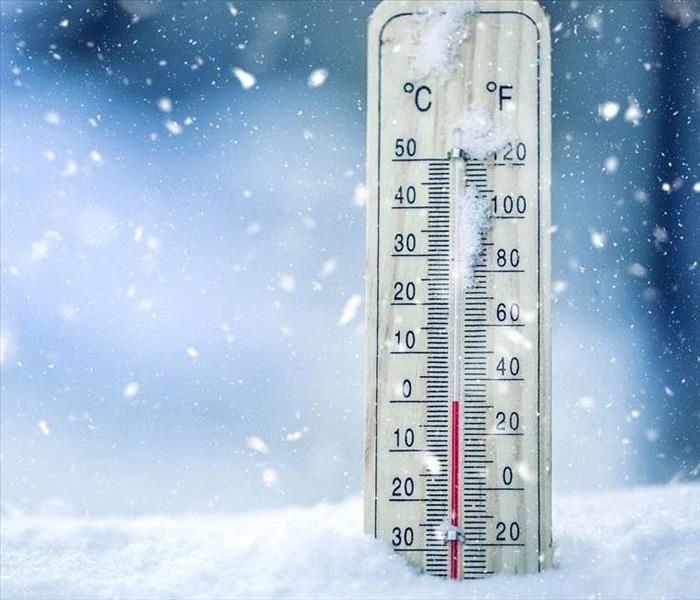 Winter weather in the Lehigh Valley can cause frozen pipes, ice dams, and puffbacks, leading to serious property damage.
Winter Weather in the Lehigh Valley Can Catch You Off Guard and Cause Serious Problems
Pennsylvania residents are far too familiar with the unpredictable, unexpected nature of winter weather in the area. One day the temperature could be 50 degrees and hope that spring will arrive soon is strong. Then a massive, unexpected winter storm can arrive, leaving a large trail of disaster behind it.
Frozen pipes, puffbacks, and ice dams can all cause serious damage to your residential or commercial property. SERVPRO of Easton, Bethlehem, and Whitehall has professional advice for preparing your home or business for winter storms.
Preparing Your Home for Winter Weather
Open cabinet doors during cold spells to allow warm air to circulate around pipes.
Maintain a slow trickle of water flowing from faucets, especially if these pipes run through unheated areas of your home.
To reduce the risk of puffbacks, ensure routine, proper maintenance of your furnace.
Avoid ice dams and water damage by making sure gutters are clean of leaves and debris and secure to withstand winter weather.
Preparing Your Business for Winter Weather
Inspect all stairwells, handrails, and entryways to identify potential slippery and hazardous locations.
Ensure proper drainage to alleviate the potential of flood damage by inspecting property areas like walkways and parking lots.
Check your commercial property for fallen tree limbs and branches. Winter weather like wind, snow, heavy rain, and ice can cause branches to fall, leading to potentially serious property or personal injuries.
Contact SERVPRO of Easton, Bethlehem, and Whitehall to start an Emergency Ready Profile for your business.
When Winter Weather Strikes... Strike Back with SERVPRO of Easton, Bethlehem, and Whitehall.